This website uses marketing and tracking technologies. Opting out of this will opt you out of all cookies, except for those needed to run the website. Note that some products may not work as well without tracking cookies.
Opt Out of Cookies
About me
So you've arrived on this page, and you're probably wondering what this is all about. So let me introduce myself...

I'm a 20 year old blogger, iournalism student and content creator from London, and I cover everything from beauty (Hair, skincare and make up), to fashion, food, photography and of Course - I make Youtube videos too! I write reviews and

vow

to give you my most honest opinion - even if it's not so great.

So who is Antoniadoux and what does it mean?

My full name is Savanna Antonia Kelly-Drakes, and the word 'Doux' simply means sweet in french!

Why did you decide to start a blog?

I Started this blog back in January 2016. I did this to accompany my Youtube channel, so while I'm not making videos, you can keep up to date on what's new, and also take a deeper look into my life! ( Don't forget to follow me on Twitter, Facebook and Instagram too!). My blog is basically a written version of my Instagram and my Youtube Channel - so if you don't feel like watching my videos you can meet with me here.

What makes you different to other bloggers?

I'm a spiritualist (you can find more on this over in the spirituality section), I believe in the LOA (law of attraction) as well as all of the other universal laws such as 'Karma' (what goes around comes around). I share and talk about issues such as healing, growth and learning to become more in tune with your inner self and spirit. It is said that when a person becomes more in line with their spirit and their being, their lives become filled with clarity, understanding and content.

What does this mean? No bullsh*t. I believe everyone deserves happiness and should be treated equally. With this in mind, you can trust all the information I share with you on this blog is genuine and written with both of our best interests at heart.

What are you waiting for? Go explore!

May the universe bless your day in every way, Lots of Love,

Antonia xo - Make sure you follow me on

Instagram

too, as this is where I'm most active.

---
Powered by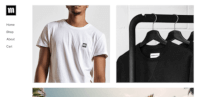 Create your own unique website with customizable templates.